WE WERE FIVE
Cinq étudiants de l'Institute of Design et la revue Aperture
29th June – 29th September 2019
Five photographers chosen by Aaron Siskind and Minor White
In 1961, the photographer Minor White published the portfolios of five students who had just graduated from the Institute of Design in Aperture magazine of which he was co-founder. They were Joseph Jachna, Kenneth Josephson, Ray K.Metzker, Joseph Sterling and Charles Swedlund. Aaron Siskind, a teacher at the Institute of Design, selected them all in agreement with Minor White. The aim of this publication was to present the work of these students at a time when the school, thanks to Harry Callahan and Aaron Siskind, was becoming more widely known. Minor White and Arthur Siegel wrote the introduction and the layout was designed by Edward Bedno. These five portfolios consist of a set of 5 to 10 photographs that are exhibited at Musée Réattu, accompanied by a text to present the work, in varying detail, written by each of the students. These texts discuss the theme of the images chosen for the publication and incorporate their end of year thesis. These photographers went on to become teachers themselves and had a lasting influence on the teaching of photography in the United States. Their personal work has and will continue to feature in many exhibitions. Musée Réattu is able to exhibit the photographs by these young photographers that were published in volume 9, number 2 of Aperture magazine thanks to exceptional loans from institutions, museums, galleries and private collectors.
Institute of Design and Aperture magazine
To situate these images in the teaching context as practised in Chicago, the exhibition opens with a selection of photographs taken by teachers who taught at that time and who supported the Institute of Design. First and foremost, its creator, László Moholy-Nagy, as well as Arthur Siegel, Nathan Lerner, Georgy Kepes, Harry Callahan and Aaron Siskind. Simultaneously, documents, texts and archive photographs will shed light upon the creation and first years of Aperture magazine, the origin of which is often overlooked. The idea for a serious and documented publication on photography emerged during a conference that took place in Aspen in autumn 1951. This conference that went on for a week, gathered together critics and photographers including Berenice Abbott, Ansel Adams, Melton Ferris, Dorothea Lange, Barbara Morgan, Nancy and Beaumont Newhall and above all Minor White, who went on to become one of the co-founders. White taught extensively throughout his life, including at the California School of Fine Arts in San Francisco; at the Rochester Institute of Technology from 1955, and later at the Massachusetts Institute of Technology. He remained the editor of Aperture magazine up until the time of his death in 1976. The first edition of the quarterly journal Aperture devoted to creative photography was launched in 1952 in San Francisco. Chicago School and its images Teaching at the Institute of Design evolved over the years but all the teachers who have come and gone had a fundamental influence on a large number of photographers. László Moholy-Nagy, Aaron Siskind and Harry Callahan are among the most well known but there are many others to discover, particularly the five students showcased at Musée Réattu. After leaving the school, everybody went their separate ways and Chicago has continued to be subject to many fantastic images where the spirit of Bauhaus and the Institute of Design are still deeply entrenched. These 5 photographers and friends identified themselves as the group of 5 in reference to Aperture's publication. Subsequently in the 1980s-1990s, an exhibition was held in Chicago called 'Together Again'. Its aim was to reunite this informal group of 5 photographers and to add Yasuhiro Ishimoto as he was close to the group and students of the Institute of Design. A selection of the latter's images will be exhibited with more recent ones by his 'five friends' so as to highlight the fundamental features that characterise what we call the 'Chicago School'.
Lastly, bringing the exhibition to an end, a particular tribute will be paid to photographer, Barbara Crane, who was a pupil of Aaron Siskind at the Institute of Design. Barbara Crane celebrated her 90th birthday last year. Mother of three and separated from her husband, she never stopped taking photos and continues her profession as a photographer, a career that has spanned a lifetime. She was also a teacher at the Institute of Design, then at the Art Institute. 'I need to work to be happy and I have always loved taking photos with a passion' she recently asserted.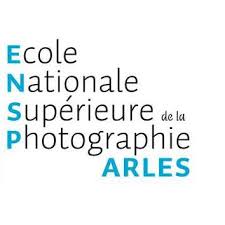 L'exposition fait partie de la séquence Arles & Co, les coups de coeur hors du programme des Rencontres d'Arles.