Listening room
Sound art Department
Programme 2021 - 2022
Carte blanche: Félix Blume and Dominique Petitgand
The Listening Room explores the ins and outs of acoustic creation. Félix Blume and Dominique Petitgand take over this acoustic igloo throughout 2021. The Musée Réattu's partners in the Sound Art Department: Phonurgia Nova and the CNAP selected these two artists.
Félix Blume (France, 1984) from 18th May to 30th October 2021
A sound artist and sound engineer, he currently lives between Mexico, Brazil and France. He shapes sound like a material to create his sound pieces, videos, actions or installations. His work, centred on listening, invites us to transform our perception of the environment. He uses public space as a place for experimentation as well as a place to present his projects, often in collaboration with groups of people. He is interested in myths and contemporary interpretations of them, in dialogue between humans and the context - natural or urban - they inhabit, in what voices tell us, beyond words.
Dominique Petitgand (France, 1965) from 1st November 2021 to 30th April 2022
Since 1992, Dominique Petitgand has been composing and producing sound pieces in which voices, noises, musical atmospheres and silences construct, through editing, micro-universes in which ambiguity constantly subsists between a principle of reality (recording of people talking about themselves) and a projection into a dreamlike, out-of-context and timeless fiction.
He defines his works as "narratives and mental landscapes". In an almost obsessive way, he inventories voices, gestures and moods, to take note of a word, a state or a lack. Through his sound pieces, he implicitly proposes a story, in the making, which belongs only to the listener.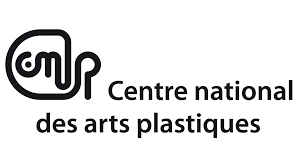 Dominique Petitgand, L'art dans les chapelles, 2021 - photo : Aurélien Mole
Calendar 2nd November 2021 – 29th May 2022
"It all starts with listening.
Listen to a person, listen to the recording, then listen to the editing being done and finding its shape. Later, listen to a place, listen to its resonance and the diffusion of voices and the silences between sounds. A practice built up for several years around a common thread: the voices. Voices cut out and unfolded in places to the extent of which they unfold and resonate. The voice recordings, the harvest of words and presences - this raw material, reserve of potential narratives - produce sound architectures and miniature narrations, micro-universes where ambiguity remains permanently between a principle of reality and a projection. in a possible fiction, out of context and timeless. During this process, the voices are accompanied by noises, musical elements and silences, mingling with them, in dialogue or in tension, in fragmented or concentrated mixes which give rise to multiple versions. At each stage, this questioning: what place should be left for the person listening? This place which is that of the artist during the recordings becomes by turning around, after his withdrawal, the vacant place which should be left as open and hospitable as possible, for a fixed or moving listening, dug in his. form and free in his experience, capsizing from the familiar to the unknown. Listening as an investigation, an interpretation, a moving thought." 
Dominique Petitgand, 2021 
The six works proposed for the Listening Room are original compositions made from old and recent pieces. Each comes from the same sound set, from the same material of voice, words, sounds and musical elements, cut out, unfolded and combined to form a new series of stories and landscapes in six chapters, a long one possible fiction, a free reverie, porous in the full and hollow of the day, opened to interpretations and silences.
> November 02 - 28, 2021
I wake up, 10 '58 ", 1992/2021 
> November 30, 2021 - January 2, 2022
I hold my breath, 12'44 ", 1992/2021 
> January 04 - 30, 2022
I hang around, 12'03 ", 1992/2021 
> February 01 - 27, 2022
I look at the landscape, 10'41 ", 1992/2021 
> March 01 - 27, 2022
I'm leaving, 12'23 ", 1992/2021 
> March 29 - May 20, 2022
I fall asleep, 10'19 ", 1992/2021